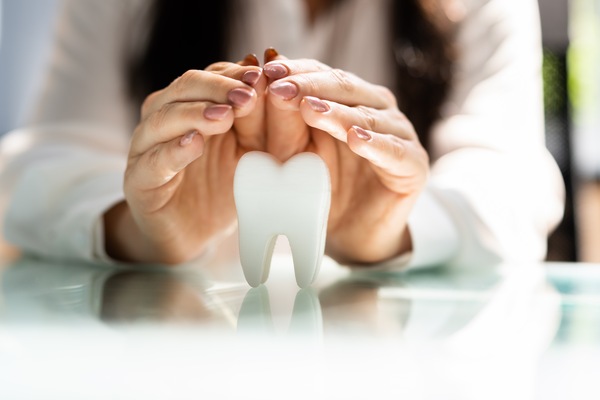 With the rise of at-home healthcare products, do-it-yourself (DIY) dental kits have grown in popularity. However, these kits often fall short of providing thorough, professional-level care. At Pampered Tooth in Port Orange, Florida, we caution against relying on DIY options. We also want to update you on our cutting-edge technology, like our new intraoral scanner, that takes your care to the next level. While DIY dental kits promise convenient, easy solutions, they simply cannot replace customized care from a skilled dentist. We want to inform our patients about the limitations of these products and highlight the advanced in-office treatments and technology we offer for optimal oral health.
DIY Whitening and Orthodontics Fall Short
DIY dental kits promise seemingly quick and easy solutions like teeth whitening, orthodontics, and oral hygiene. However, the reality is that oral health requires an expert, customized approach. Over-the-counter dental products simply can't match the same standards and efficacy as in-office treatments. DIY methods may produce incomplete, uneven, or temporary results. Worse, they can potentially damage teeth and gums.
While DIY whitening strips or gels may show some initial improvement, the results often fade quickly. Only a professional whitening treatment can safely penetrate deep stains for dramatically whiter smiles that truly last.
For bright, evenly whitened smiles, our in-office professional whitening is far superior to store-bought trays or strips. Only your dentist can safely identify and resolve any underlying issues beforehand. We also take care in custom-fitting trays and applying the optimal peroxide concentration for your teeth. This ensures safe, consistent, and dramatic brightening better than DIY kits.
At-home orthodontic aligners also raise concerns. Without x-rays, a poor-fitting DIY aligner can negatively shift teeth, bite, and jaw alignment. We provide precise 3D imaging and planning with custom-made aligners changed throughout treatment for incremental, controlled adjustments. No DIY aligner can match this level of accuracy and oversight by an orthodontic specialist.
DIY Oral Hygiene Isn't Enough
When it comes to oral hygiene, over-the-counter products help between dental visits but can't replace professional cleanings. Our regular cleanings allow meticulous tartar removal above and below the gum line that you simply can't reach at home. We also spot early signs of decay or disease. Relying solely on DIY brushing and whitening kits is never enough for complete oral care. While daily brushing and flossing is important, it only cleans the most visible surfaces. Our specialized tools and professional techniques access hard-to-reach areas where plaque and tartar buildup can lead to gum disease. We also examine your whole mouth for issues that you may miss like small cavities or lesions. Protecting your oral health requires thorough professional cleanings paired with at-home care.
Cutting-Edge In-Office Technology
At Pampered Tooth, we utilize advanced technology to optimize your dental health in ways no DIY kit can. New intraoral scanners can quickly capture highly detailed 3D images of your teeth and mouth. We integrate these scans into digital treatment planning and use them to create custom dental appliances like aligners, crowns, implants, and more. The scanner eliminates bulky impressions, providing greater patient comfort and accuracy. Our in-office technology paired with professional expertise provides a truly elevated level of care.
Don't settle for the limited, inconsistent results of DIY dental products. Trust your smiles to our state-of-the-art office for the highest standard of care and safety. Call Pampered Tooth in Port Orange today to experience the difference! We encourage you to prioritize professional, customized care rather than DIY quick fixes. Our experienced dentists supported by advanced technology can truly transform your oral health and give you the radiant, healthy smile you deserve. Contact us today to schedule an appointment and see what a difference true dental expertise can make. Your satisfaction is our top priority.