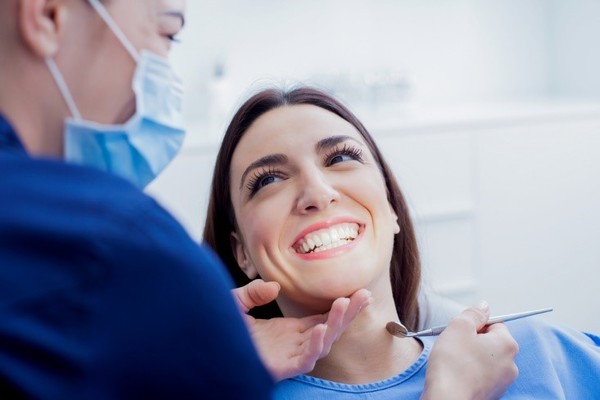 No matter how regular and efficient you are with your daily teeth cleaning routine, professional dental cleaning sessions are still required for good oral and overall health. Professional dental cleaning doesn't just leave your teeth whiter and mouth fresher, but it also plays a big role in ensuring you don't face risks from other diseases linked to your dental hygiene. Continue reading to learn what makes regular dental cleanings so important!
Maintaining Oral Health
At home dental cleaning is the first step in ensuring good oral health - however, that isn't enough. Visiting your dentist for regular cleaning sessions is necessary as well as that it helps in taking care of deeper issues that may not be visible to you. These include the removal of residual tartar and plaque as well as other buildup hidden between your teeth.
Professional cleaning by your dentist also helps get rid of stubborn stains that are caused by certain food and drinks such as coffee and wine. You dentist will also polish your teeth and leave you with shiny, smooth teeth to which bacteria can't cling too easily.
Preventing Gum Disease
By making sure your teeth and mouth are free of any bacteria build up, your dentist can keep you safe from gum disease. Gum disease occurs when the growth of bacteria in your mouth accumulates enough to cause an infection. The toxins from bacterial infections can lead to irritation and inflammation in your gums, which can be very painful and uncomfortable to deal with. Failure to maintain good oral hygiene can lead to other diseases such as autoimmune diseases, diabetes, and cardiovascular diseases as well.
Keeping You Safe from Cavities
Plaque buildup can very easily and quickly break down your tooth enamel. This destruction of the enamel can lead to cavities in your teeth, which if not addressed on time, can become very painful and lead to tooth extractions. Your dentist can immediately spot signs of such buildup and scrape it away to make sure you don't have to face any tooth decay.
Enhancing Your Confidence
A brighter, whiter smile goes a long way in making sure you are not shying away from social settings and other circumstances where you avoid smiling due to the condition of your teeth. With professionally cleaned teeth, you can be certain that your smile is always on point and remain confident no matter what setting you are in. Good dental health also helps in keeping your breath fresh and your mouth completely odor-free.
Failure to take care of your dental health means you are also putting your overall health at risk by increasing your chances of a stroke, diabetes, pregnancy problems etc. Being responsible about daily brushing and flossing is a great way to take care of your basic dental hygiene and visiting your dentist for professional cleaning at least once or twice a year is essential for your overall oral and general health.
Visit your trusted Daytona Beach dentists at The Pampered Tooth to learn more about how you can maintain good dental health and schedule a cleaning session without any delays!