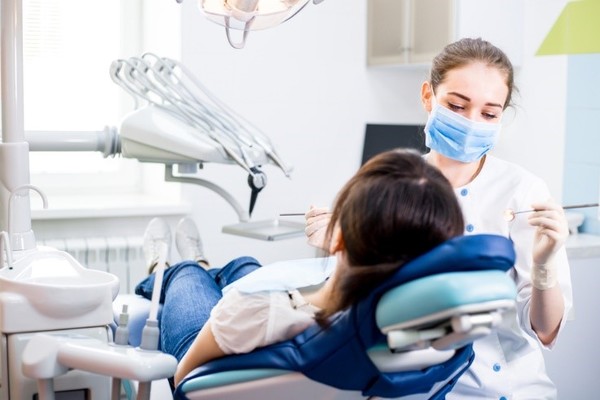 Tooth enamel is the hardest substance in the human body and it acts as our teeth's protective outer layer. Enamel does not grow back, which is why preserving this protection is important! Many people do not know that tooth decay is an infectious disease and is the second most common one, behind the common cold. Oral health is often taken for granted but it is an essential part of our everyday lives, and it's never too late to take control of your own oral health. Continue reading for some easy ways to fight tooth decay and prevent cavities.
Brush Regularly and Properly
Brushing is one of the simplest and yet most effective ways to fight tooth decay, which is why it's preached so frequently. We recommend brushing after each meal and before bed to eliminate any lingering bacteria from whatever you have had to eat and drink. The bacteria in our mouths feeds on the sugars from everything we consume and produces acid that wears down the outer surface of our teeth, but brushing gets rid of that bacteria, which we know as plaque. The American Dental Association recommends using soft-bristled toothbrushes and applying gentle pressure to avoid the risk of gingival injury. Use the tip of the brush to clean the inside surfaces of your front teeth, brush your tongue to remove bacteria, and replace your brush every three to four months!
Drink Fewer Sugary Drinks and More Water
Regular exposure to acidic drinks such as coffee and tea, or sugary drinks such as soft drinks, is likely to erode your teeth faster than normal. You can still enjoy your favorite beverages of course, just try to keep it under 20 minutes and rinse out your mouth afterwards. Adding syrups and cream to coffee increase the likelihood of cavities because the sugars it contains stay in your saliva over a long period of time. Prevent long term damage by drinking water along with any other sugary drinks to keep your saliva from getting too sugary and try drinking your coffee through a straw to keep its sugary additives off your teeth.
Make a Habit of Flossing
Think of teeth as having five sides, and brushing only cleans the inside, outside, and tops of your teeth. Flossing cleans the last two sides, which are the spaces in between your teeth. Flossing should be a daily habit that will only take up a few minutes of your time. Try multitasking to help incorporate it into your daily routines: floss while watching TV or while reading a book in bed. Ideally, try to floss before bed or after meals.
Know Your Cavity Risk Level
The best way to take control of your oral health right now is to get a comprehensive dental exam. A thorough discussion with your dentist will let you know where you stand, which treatments you may need, and which dietary changes you could benefit from. Speak with your dentist to set up regular examinations in order to establish the most specific and effective approach to improving your oral health.
It's about time you receive the pampered treatment from our team of passionate professionals. The health of your mouth is of the utmost important to us, which is why we offer affordable plans for our guests with no insurance! We also work closely with many PPO dental insurance plans, contact us today to see how we work with your plan. Review our website to see all the teeth procedures that we offer, including extraction, cleaning, and whitening, as well as cosmetic procedures. We are accepting new patients so if you are in the Port Orange or Daytona Beach Shores area, give us a call today!