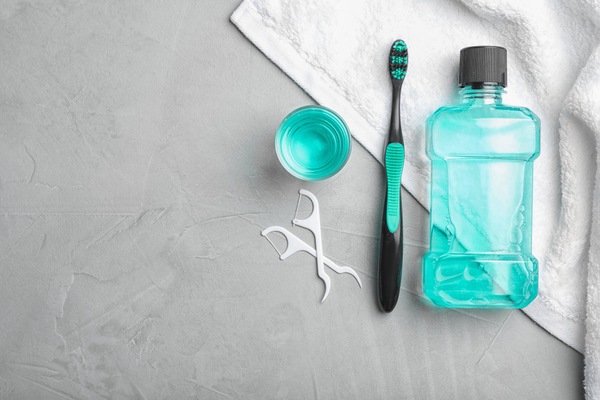 Most of us know how important it is to follow a regular dental care routine, but quite often we find ourselves getting lazy about practicing it. Ignoring our oral health can lead to multiple issues that can impact our overall wellness. Keeping up with daily oral care practices isn't very hard – simply follow these suggestions and let them help you build healthy long-lasting habits.
Keep up with your dental appointments
It's easy to cancel or postpone appointments with your dentist when you're busy with work or family commitments. You may tell yourself that nothing seems to be bothering you so why not push your visit to a later date? However, by the time you do end up scheduling a visit, chances are you may already be suffering from tooth pain or cavities.
Regular dental appointments usually include oral checkups and cleaning treatments. Keeping up with these is important to ensure there are no serious issues brewing up. Your dentist can also advise you on what is the best home dental care routine for you by evaluating your teeth properly.
Brush your teeth and floss regularly
Brushing your teeth regularly is the most basic thing to do when it comes to taking care of your teeth. However, it is equally important to pay attention to your brushing technique and time spent doing it. Regularly cleaning your teeth after meals prevents food particles from accumulating in your mouth and causing bad breath.
Flossing daily is equally important to ensure that there is no plaque buildup on your teeth. It also prevents cavities and keeps your gums strong and healthy.
Replace your old toothbrush often
Another habit we tend to lapse on is replacing our toothbrush every two months or earlier if the bristles are noticeably frayed. Keep extra toothbrushes in stock so that when you are ready to toss one out, you have a new one ready to put in its place. A soft-bristled toothbrush is usually good enough for most people as it is not very abrasive or hard on your teeth. Using a gentle amount of pressure, spend a few minutes brushing your teeth in circular motions, making sure you don't ignore those tricky spots in the back.
Limit your sugar intake
Sugary food and beverages are one of the main culprits behind tooth cavities. Drinks such as sodas and juices have high sugar content and can damage your teeth if consumed frequently. If you have a sweet tooth, you may want to consider controlling that since sugary foods contain starches that create a breeding ground for destructive bacteria. Bacteria accumulation can lead to a lot of dental issues that cause pain and discomfort in your daily life.
If you are worried that you haven't been paying as much attention to your teeth as generally required, make an appointment with your dentist and discuss how to enhance your daily oral care routine. At The Pampered Tooth, we not only offer consultations and treatments for dental issues, but we also help you improve your smile through cosmetic teeth procedures. Call us if you're looking into Cosmetic Dentistry in Daytona Beach and we will be happy to tell you about all our services!