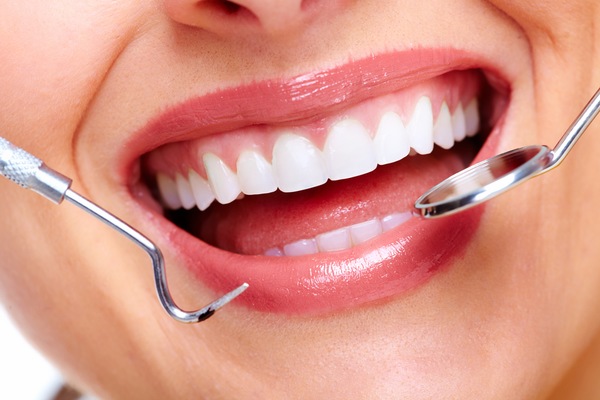 For many individuals, photogenic skin and photogenic hair are both desirable. Fortunately, modern treatments, products, and supplements make this easier to achieve than ever before. But, did you know that improving your smile is just as easy to accomplish? With cosmetic dentistry, that picture-perfect smile is within reach!
Whether it's chipped teeth or stubborn dark stains that are keeping you from grinning wider, cosmetic dentistry can help significantly improve your smile. Here are 5 benefits of trying out cosmetic teeth procedures that can give you the results you desire.
You won't ever hold back on an opportunity to smile!
Misshapen teeth, large gaps between your teeth or chips and cracks could be making you self-conscious or embarrassed to smile wide in pictures or generally during social interactions. Cosmetic treatment can help you achieve a picture-perfect smile, which won't just make you look better but will also have a positive impact on your overall self-confidence.
Help prevent future damage to your teeth
Ignoring small issues can build up to years of neglect, which in turn could end up with you spending a lot of time and money at your dentist's office. Although you may believe cosmetic dentistry is more of a fix for aesthetic flaws, it can help strengthen your teeth and deter further damage from taking place.
Enjoy every bite like never before!
Has tooth damage been getting in the way of enjoying your meals? It's natural for crooked and misaligned teeth to make it difficult to chew your food. Sometimes while eating, you may experience chunks of food getting stuck between your teeth and that is bound to be an uncomfortable feeling! Tooth reshaping, bite reclamation, and dental implants are all procedures that can make all this discomfort go away and allow you to enjoy food better.
Brighter, whiter teeth
Need we say more? Having clean, white sparkling teeth is definitely a reason to smile more often. Over the years, discoloration and tooth erosion can cause your teeth to look dull and yellow. Certain foods and drinks also contribute towards stubborn stains that regular brushing can't get rid of. A simple teeth-whitening procedure can make all these issues go away and bring about a shiny new smile that makes you look young and feel fresh!
Makes you more determined to care for your teeth
Even with regular flossing and brushing, people tend to get lazy from time to time. You may delay dentist appointments or skip the long-deep cleaning you had promised your teeth after a meal. However, once you undergo a cosmetic dental procedure and see how perfect your smile cosecleaning and your overall dental care regimen.
There really isn't a reason to delay looking into cosmetic dentistry in Daytona Beach – call us at The Pampered Tooth and schedule an appointment for yourself today. Regardless of what your requirements are, we are happily accepting new patients and would be thrilled to help you get the smile you desire!