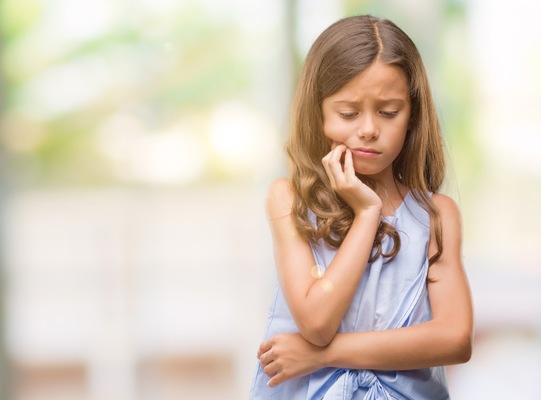 Even though it is recommended for a child to visit a dentist every six months, there are issues that may arise in between, necessitating your child's need to see a dentist. Below, we break down some of the signs indicating your child needs a dentist.
Constant Pain? See a Port Orange Dentist
Even though some kids get a tingling sensation when they ingest cold foods, signs of a sensitive tooth should not be confused with pain. Observe whether the pain is continuous. If the child has been complaining about pain for a while, then it may be time to contact a Port Orange dentist. In most cases, the persistent pain could be a sign of a chipped tooth or tooth decay - both of which need medical attention to prevent further damage.
Sensitivity to Hot and Cold Foods and Drinks Warrants a Trip to a Daytona Beach Dentist
Your child probably has a favorite hot or cold drink they enjoy, like ice cream, soup, or hot chocolate. However, tooth sensitivity can stop them from enjoying that treat when its temperature is on either side of the spectrum. Do not ignore it and expect the problem to go away on its own. Visit a no insurance dentist or similarly-skilled Daytona Beach dentist and get treatment as this could be a sign of tooth decay. Your child's dentist will be able to treat it and, if the situation is bad, prescribe drugs to reduce sensitivity.
Teeth Changing Color Requires Teeth Whitening Port Orange
One of the worst dental problems requiring swift medical attention is teeth changing color from white to light yellow or gray. A graying tooth may be a sign that the teeth are dying due to an infection or trauma. In other cases, it can be a result of genetics. Either way, you can look up teeth whitening Port Orange and visit a skilled dentist close to you.
Bad Breath? Look into Teeth Cleaning Port Orange
We have all experienced bad breath, especially in the morning, which is nothing a quick brush cannot fix. However, if your child experiences terrible breath even after brushing their teeth, they need teeth cleaning Port Orange services. Most parents ignore this because the kids' teeth still appear clean and white. However, the issue can be underlying, and the earlier it is treated, the better.
If your child is experiencing any of the above signs, that is definitely a cause for concern. Get them to a dentist as soon as possible. No insurance? No problem! There are still several dentists who specialize in teeth cleaning Port Orange that will see your child. You can call ahead of time and discuss different financing options to be prepared. That said, instill good oral hygiene habits in your child from an early age to prevent most dental issues.