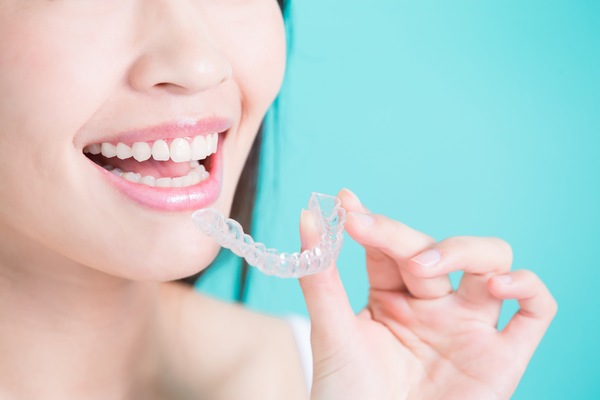 Welcome to the world of smile perfection! In this modern era, your smile is more than a simple expression. It's your introduction to the world, your statement of confidence, and a window into your personality. At The Pampered Tooth, your favorite dental office in Port Orange, Florida, we're all about helping you make that statement as boldly and as beautifully as possible. One of the ways we do this is by offering clear braces, a revolutionary method to straighten your teeth. Let's delve into the benefits of this fantastic solution.
1. Invisible Appearance
One of the most significant advantages of clear braces is their almost invisible appearance. This is especially appealing for adults who have wanted to straighten their teeth but are concerned about the aesthetic impact of traditional metal braces. Clear braces offer a discrete way to perfect your smile without attracting unnecessary attention, making you feel confident throughout the treatment process.
2. Comfort and Convenience
Traditional braces can sometimes cause discomfort due to the metal wires and brackets. However, clear braces are made of smooth, comfortable plastic. Plus, they're removable! This means you can take them out when eating, brushing, or for a special occasion, providing a level of convenience that's unparalleled in orthodontics.
3. Better Oral Hygiene
Oral hygiene can be a challenge with regular braces as food particles may become trapped in the brackets and wires. Clear braces are different. You can easily remove them, allowing you to maintain your regular oral hygiene routine, brush properly, and floss with ease. This can help prevent problems like cavities and gum disease during your orthodontic treatment.
4. Fewer Office Visits
With traditional braces, you typically need to visit your dental office every few weeks for adjustments. However, clear braces require fewer visits, saving you time and inconvenience. While you will still need regular check-ups to ensure your treatment is progressing as planned, the intervals between these visits are generally longer.
5. Predictable Treatment Planning
Clear braces involve the use of advanced 3D technology to create a step-by-step treatment plan. This plan predicts how your teeth will move and how long the treatment will take. This level of predictability provides you with a clear expectation of your treatment outcome, something that's not always possible with traditional braces.
Conclusion
There you have it! The wonderful world of clear braces - a world where comfort, convenience, aesthetics, and technology come together to create stunning smiles. Clear braces are just one of the many ways we at The Pampered Tooth, a leading dental office in Port Orange, Florida, help our patients straighten up and smile.
So, are you ready to explore the benefits of clear braces? Or perhaps you're interested in our other services, like teeth whitening, fillings, restorations, or cosmetic dentistry? Whatever your dental needs, our team is ready and eager to assist you. Visit our website to learn more about our services or call us to schedule an appointment today. At The Pampered Tooth, we're all about pampering you and your smile. Come experience the difference today!